Sponsors
ICA 2012 would like to thank the following sponsors of the congress.
Titanium Plus sponsor

Ancestry.com is the world's largest online resource for family history, with more than 1.7 million paying subscribers around the world as of December 2011. Since starting as a publishing company in 1983, we have been a leader in the family history market for over 20 years and have helped pioneer the market for online family history research. We believe that most people have a fundamental desire to understand who they are and where they come from, and we strive to make our service valuable to every one of them—from the most committed family historians to those taking their first steps towards satisfying their curiosity about their family stories.

Ancestry.com has huge experience digitizing and providing access to historical records with archive partners from around the world. Our imaging solution highly adaptable and effective and our processes have been developed with and approved by some of the most prestigious archives in the world, whether working from microform or from original records. Our indexing and publishing solutions are equally proven, and Ancestry.com continues to invest and innovate in this space.

Our partners benefit from the global exposure of their collections; concurrently increasing access and aiding in preservation. To date we have made more than nine billion records and over 480 million historic documents available online—working, with others, to make history more relevant than ever before.

We are proud to be part of the ICA Congress and look forward to seeing you in Brisbane..

Gold sponsor

Queensland State Archives is the custodian of the largest and most significant documentary heritage collection in Queensland, Australia. It manages, preserves and facilitates public access to the state's permanent archival public records, holding approximately 46 kilometres of public archival records.

As the state's lead agency for recordkeeping, Queensland State Archives is responsible for the development and implementation of a whole-of-Government recordkeeping policy framework. This framework ensures a consistent approach to the creation, management, disposal, storage, preservation and retrieval of government information across more than 640 public authorities.
Queensland State Archives is also leading a coordinated whole-of-Government approach to meet the challenge of digital preservation and to ensure the continued accessibility of Queensland's digital public records.
Silver sponsors

State Records NSW is the NSW Government's archives and records management authority. State Records is governed by the State Records Act 1998, which also establishes public offices' obligations in relation to their records and governs public access to records more than 30 years old.
The main purpose of SRNSW is
To preserve the State's archives, enable and promote their use.
To set standards and provide guidance to improve records management in the NSW public sector, including local government, universities and the public health system.

State Records is part of the Department of Finance and Services and has an independent Board, consisting representatives from selected areas of government.

InoTec Pty Ltd in Australia is a locally owned factory subsidiary for the German manufacturer InoTec Organisationssysteme GmbH. As distributor for the Australia and New Zealand markets we represent only the best manufacturer in each of our equipment categories. This assures you of the best quality equipment and focussed local support backed closely by our factories.

Since supplying our first SCAMAX scanners into Australia in 2002 our reputation for quality, service and reliability has grown. In 2009 with our new subsidiary structure, national servicing and direct representation for Zeutschel, WideTek and Mekel products our company is becoming widely known as the best in the business.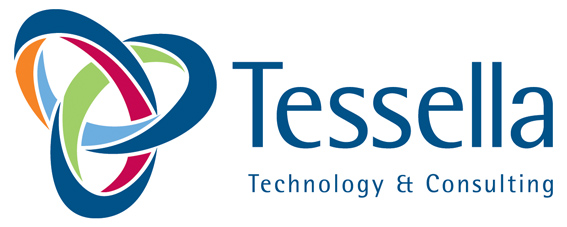 Tessella are world leaders in the provision of Digital Archiving technologies, working with major governments in 7 countries across 3 continents. Tessella's Digital Archiving offerings cover software, consulting, research and support and place us at the cutting edge of this emerging discipline. Our core technology, SDB, is now in its fourth generation and provides stable professionally supported platform with the flexibility to deliver individual customer needs.

For further information visit our dedicated microsite on http://www.digital-preservation.com/

FamilySearch is a world leader in gathering, preserving and sharing historical records that document the life events of humankind. As a non-profit, non-commercial organization with more than 100 years of experience, FamilySearch works with thousands of government, church and private archives around the world to digitize and preserve their record collections at little or no cost. And because FamilySearch is an archive and memory institution, it understands the concerns of record sovereignty, provenance, and access control—issues that are important to archivists worldwide.
Bronze sponsor

Siller Systems Administration (SSA) is an independent consulting and training organisation. We have been operating since 1991, and are managed and staffed by a professional team with extensive experience in the field of business information management. We specialise in taking a hands-on approach to information management, offering our clients professional and practical advice, assistance, support and training.
Public Record Office Victoria is the archive of the State Government of Victoria. The archival collection is made up of almost 100kms of records from the mid-1830s to today, including memories of events and decisions—both great and small—that have shaped the history of Victoria. We provide the Victorian Government with advice on recordkeeping and are responsible for selecting and transferring the right records into the collection to ensure Victoria's history is preserved for future generations.

Kodak offers the broadest array of document imaging products and services. From innovative scanners to powerfully intuitive software, state-of-the-art micrographics to world-renowned service, Kodak delivers exceptional quality, productivity and responsiveness to meet your needs and address the business demands of the digital world. From desktop to high-volume production, Kodak has the ideal scanning solution to many any organisation's needs.

The groundbreaking legislation under which the State Records Office of Western Australia operates ensures that all records created by State and Local Governments in Western Australia, are identified, managed and preserved in accordance with standards, guidelines and recordkeeping plans approved by the State Records Commission. Providing access to the State's archives, the SRO presents them in innovative and creative ways through partnerships with culture and arts practitioners.

OnePlaceMail delivers powerful Email Management for Microsoft SharePoint.
As a natural extension to Microsoft Outlook and other desktop applications, OnePlaceMail provides seamless capture and classification of email content for successful Records Management. Duplicate content created by email attachments is discouraged through the Insert from SharePoint for sending links to content.


Tomorrow's business today.

We unlock business value by delivering innovative, robust, secure enterprise-wide technology solutions to major organisations in the government, utilities and finance sectors. As a leading Google partner in Australasia, Fronde has transformed many businesses through the implementation of Google Enterprise Search solutions.
Want to read more about becoming a sponsor?
Click here
---
Take advantage of simultaneous interpretation of keynote & plenary sessions & some parallel presentations. Sessions will be available in English, French, Spanish, Russian, Chinese and Japanese
---